Thanks to all who came to Badger Prairie Park on Aug 31 for a show and tell on setting up outside. We all learned something from each one of the setups. I was asked if I could provide a breakdown of some of what we learned. It wasn't recorded and I wasn't taking notes and although I don't usually open posts for commenting I will on this one so I can rely on people who were there to comment below on any interesting take aways they had from the evening.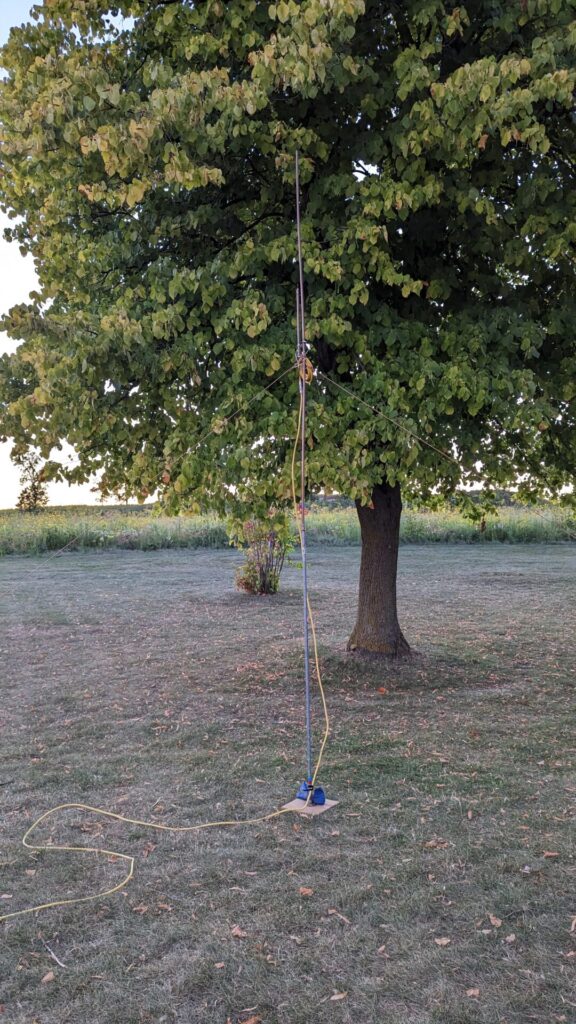 Here's my take aways:
Put a Hard Hat in my go kit.
Make a list of stuff to take with me… I can't set aside stuff just for deployment so I found I forgot obvious stuff for our evening I need to create a go kit list
Deployment manuals can be found by installing the Public Safety Library app on Iphone or android. (More on this later)
Bring a camp chair
WEM Go-Kits can be requested through the county EOC.
Everyone should create a Winlink Account. There are two parts to Winlink. You can create an account and install the software and use WinLink WITHOUT a radio. Create an account and get familiar with the software. Once you get that down, then wrestle with doing RF winlink (because wrestle you will!)

Look for Public Safety Library in either the Apple App Store or the Android App Store. From the Library, I have downloaded, 'Wisconsin Interoperable Communications Field Operations Guide', 'National Interoperability Field Operations Guide', and 'Auxillary Communications Field Operations Guide'. aka WI eFOG, eNIFOG, and eAUXFOG. Open each one while you have WiFi access; the files will download and you will have them when you need them in the field.

I have a hard hat. Never throught to bring it. I have steel toe boots too which might come in handy. I do have a large amount of equipment to bring, but it often gets trimmed to meet the needs of my role. A list of what to bring for different assignments would be good. I forgot to mention that I also have a pair of FRS radios. Store batteries in a baggie with the light/radio etc., with all of it in a second baggie. This will protect the equipment if the batteries leak.
Might come in handy when working with non-hams.