I discovered recently that there is a set of commands that you can place in email to request a weather forecast for your area. It is a set of FTP instructions that the NOAA server will interpret from your email text and then send you the requested file which in this case would be a weather forecast.
In the TO field enter: NWS.FTPMail.OPS@noaa.gov
The subject is not important and you can enter anything
For the Body of the email you enter a series of commands. For Dane County Weather this will get the Dane County forecast by return email. Remove everything else from the body. Don't enter the lines
---
open
cd data
cd forecasts
cd zone
cd wi
get wiz063.txt
quit
---
Hit send and in a few moments you will receive the forecast.
There are forecasts from all over the country. To see values for your area (see the "063" above) go to https://www.weather.gov/pimar/PubZone and scroll to your state. You will find numeric values for each county.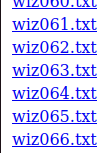 To get the full file name that would go after the "get" Command go here: https://tgftp.nws.noaa.gov/data/
Then click on forecasts, click on zone, click on your state, and scroll down until you find the file name with your County Number. In our case we are looking for 063 and scrolling toward the bottom you will find the file named wiz063.txt. That is what goes after the "get" command.
Have fun. This little trick could be useful while using WinLink.